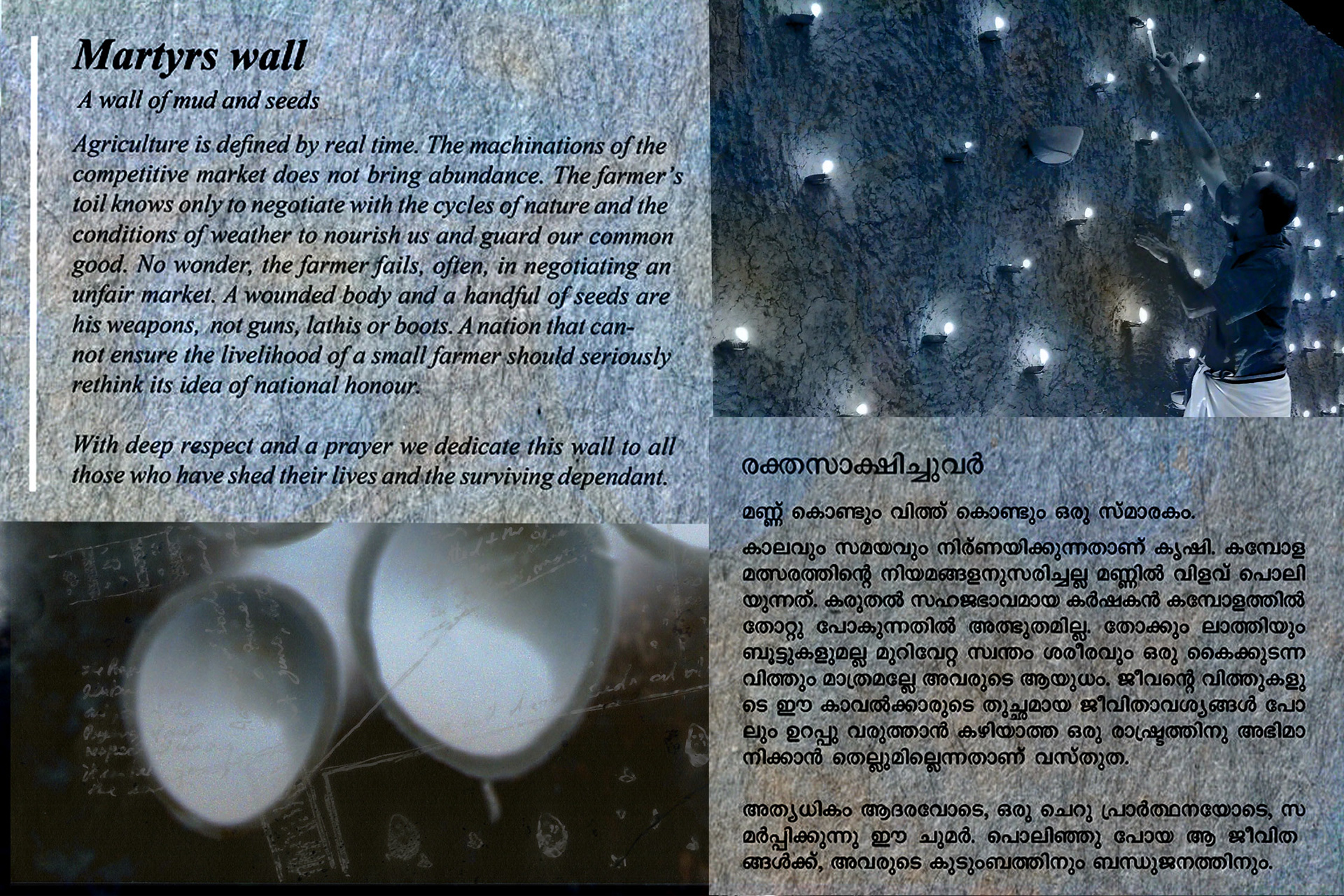 These prayers were placed against the copies of handwritten FIRs of farmers who had shed their lives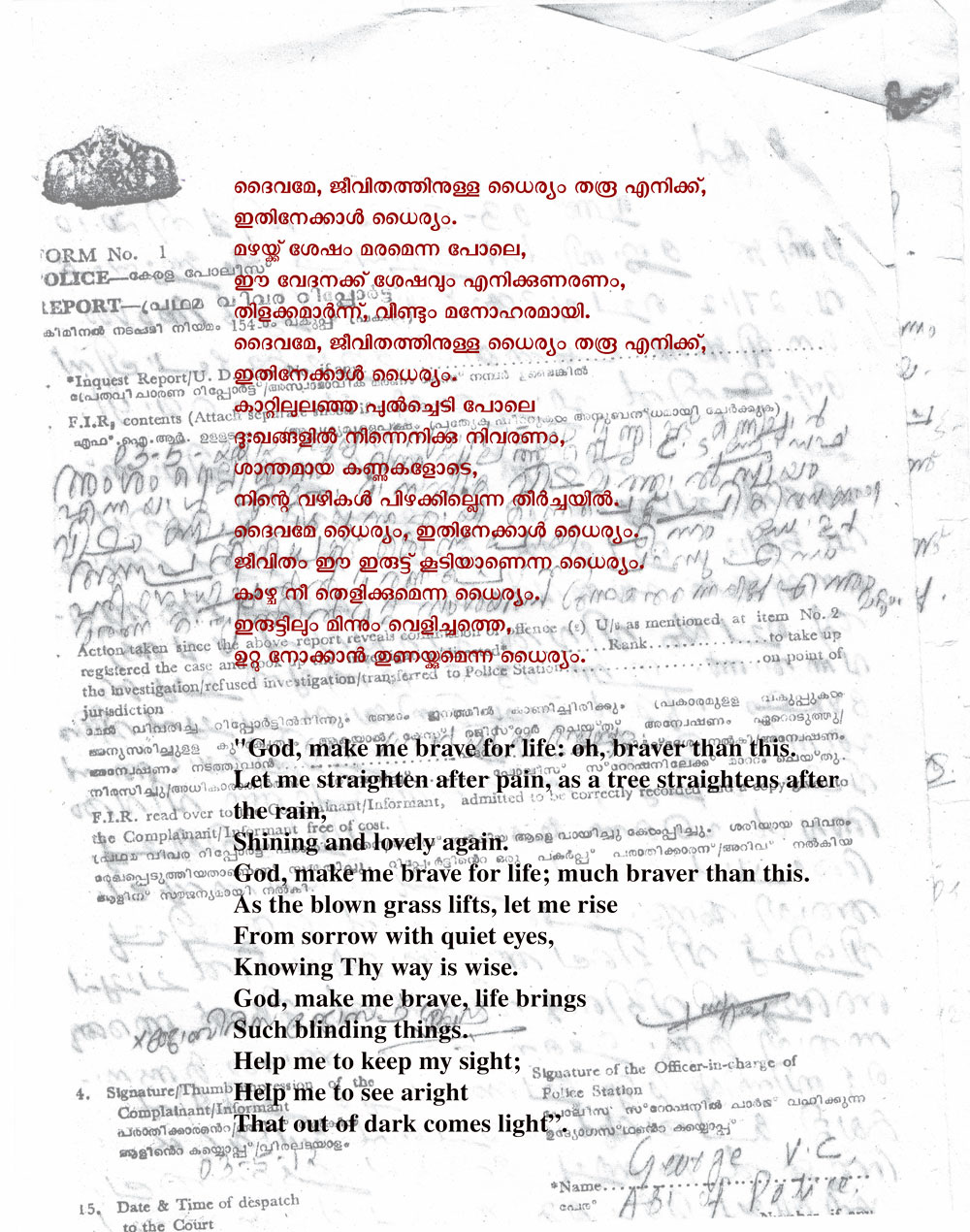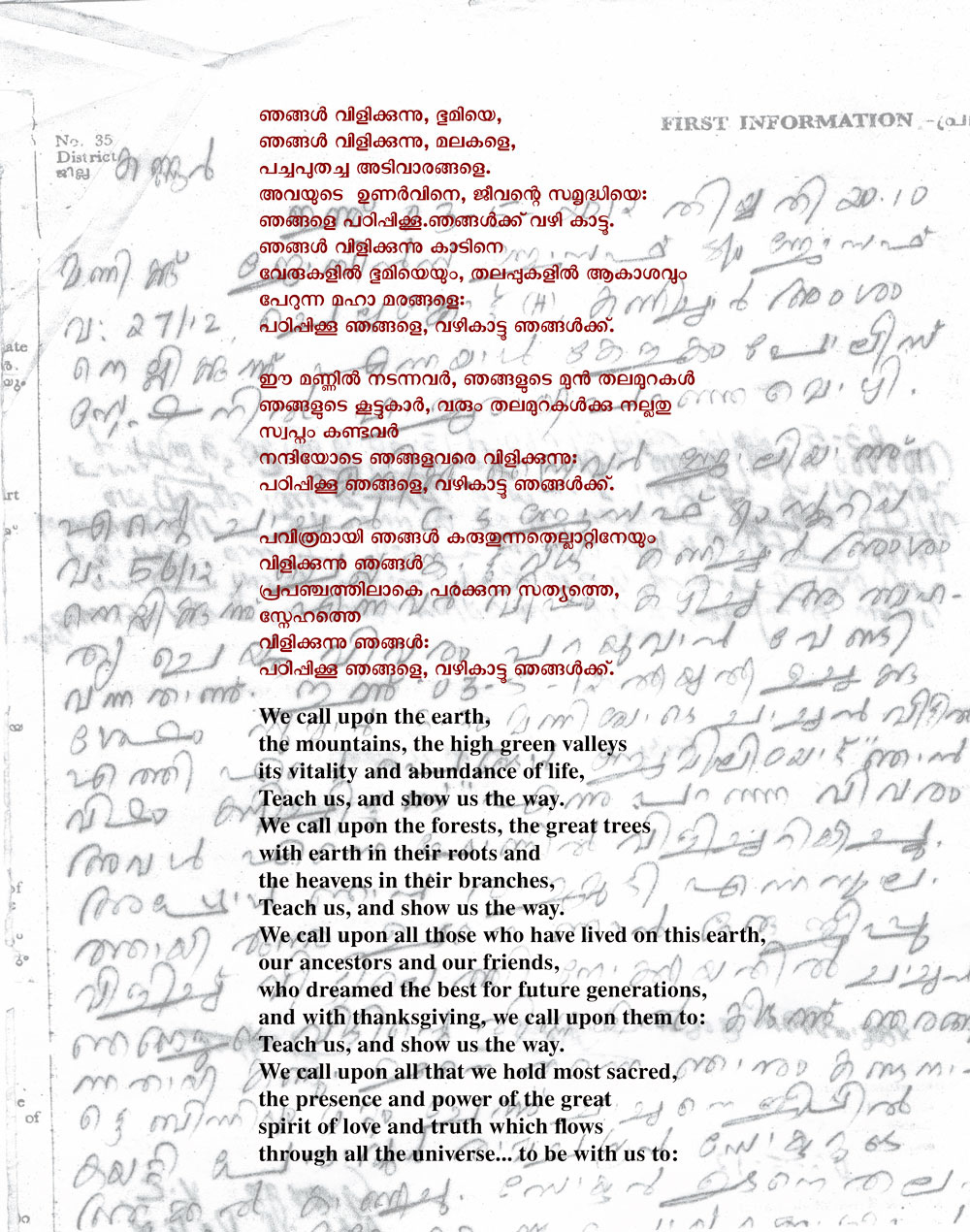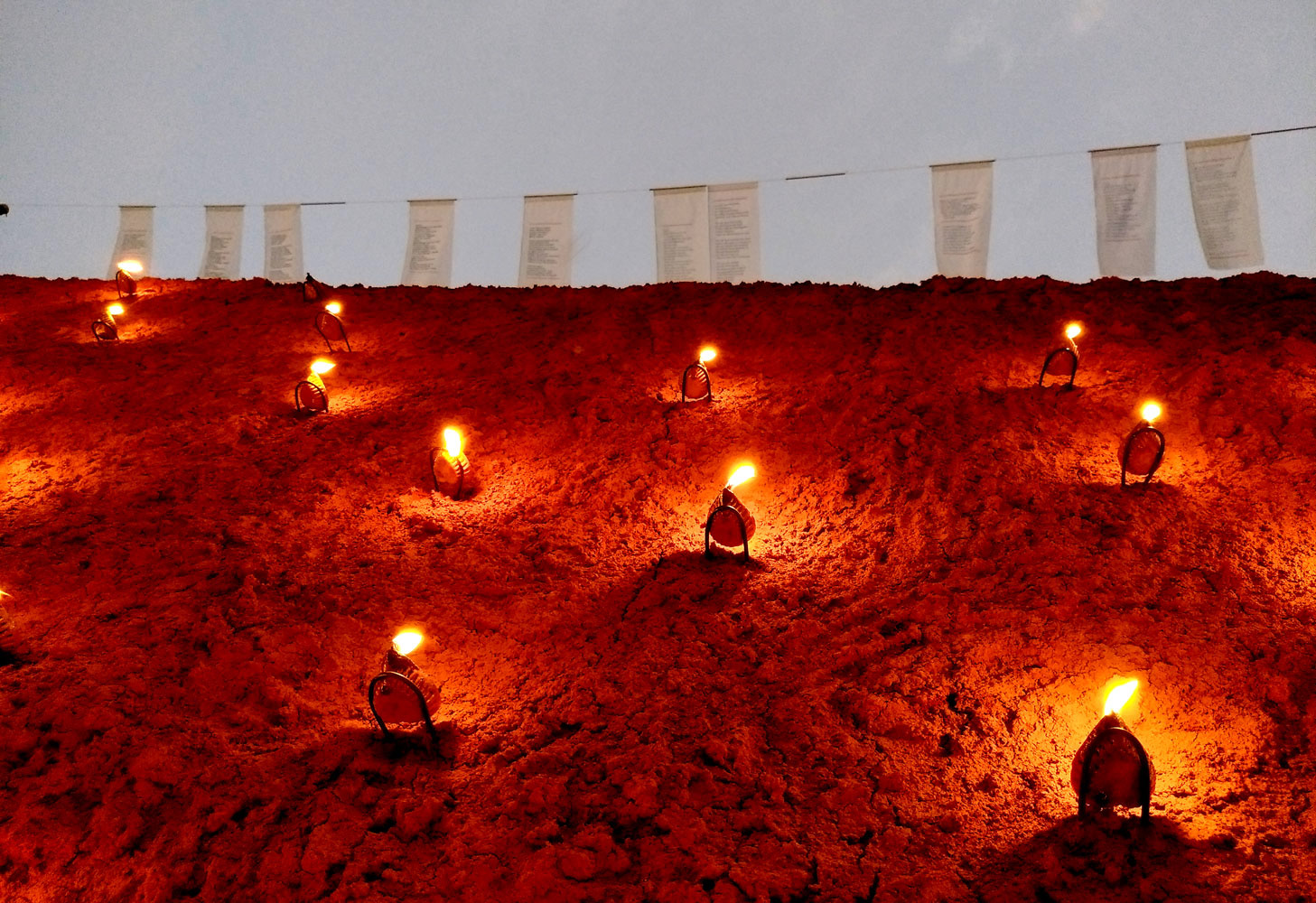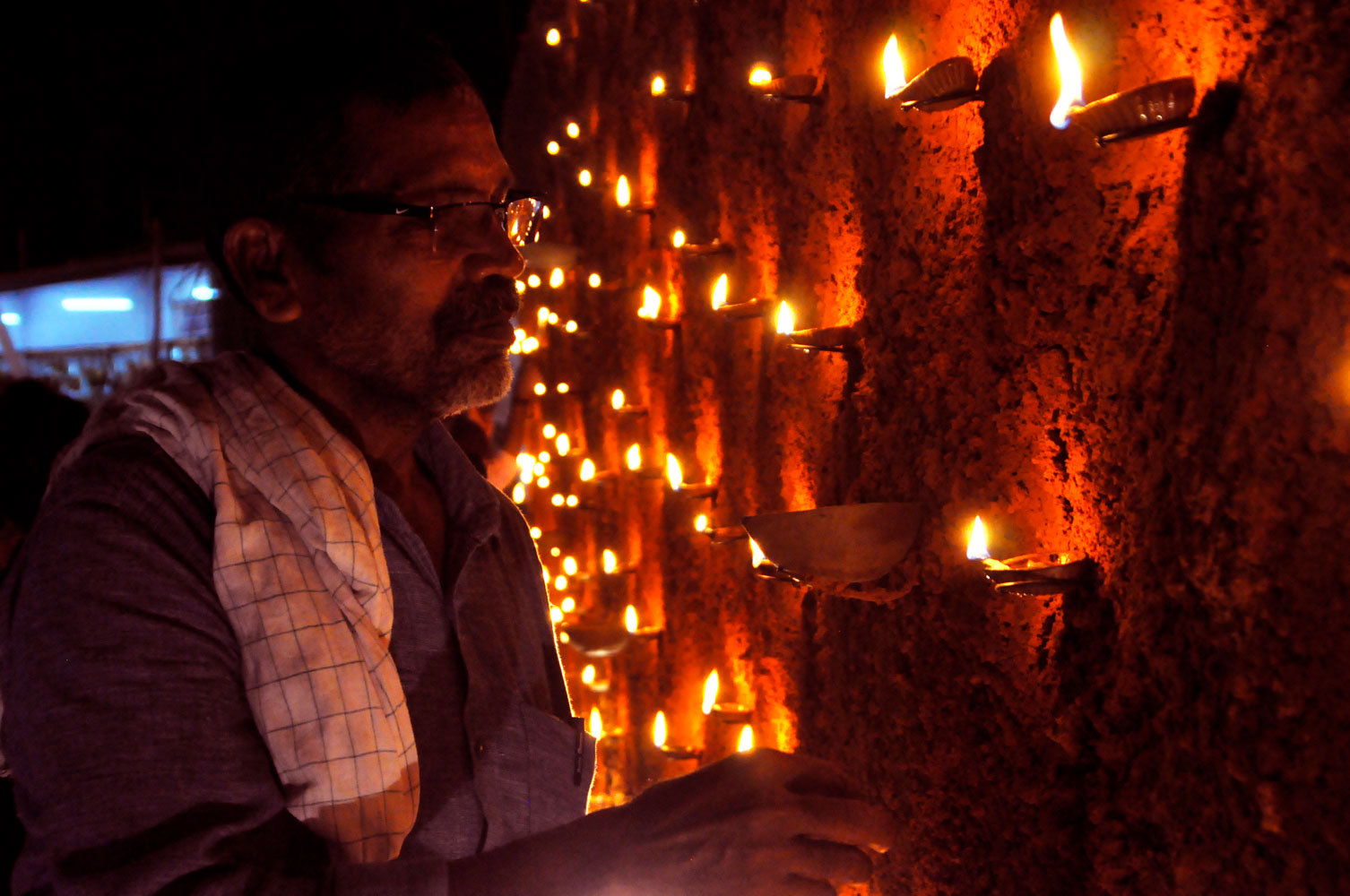 According to RTI data from 2011 to 2019 a total of 39 farmers in Wayanad district and 9 farmers in Kannur district had shed their lives.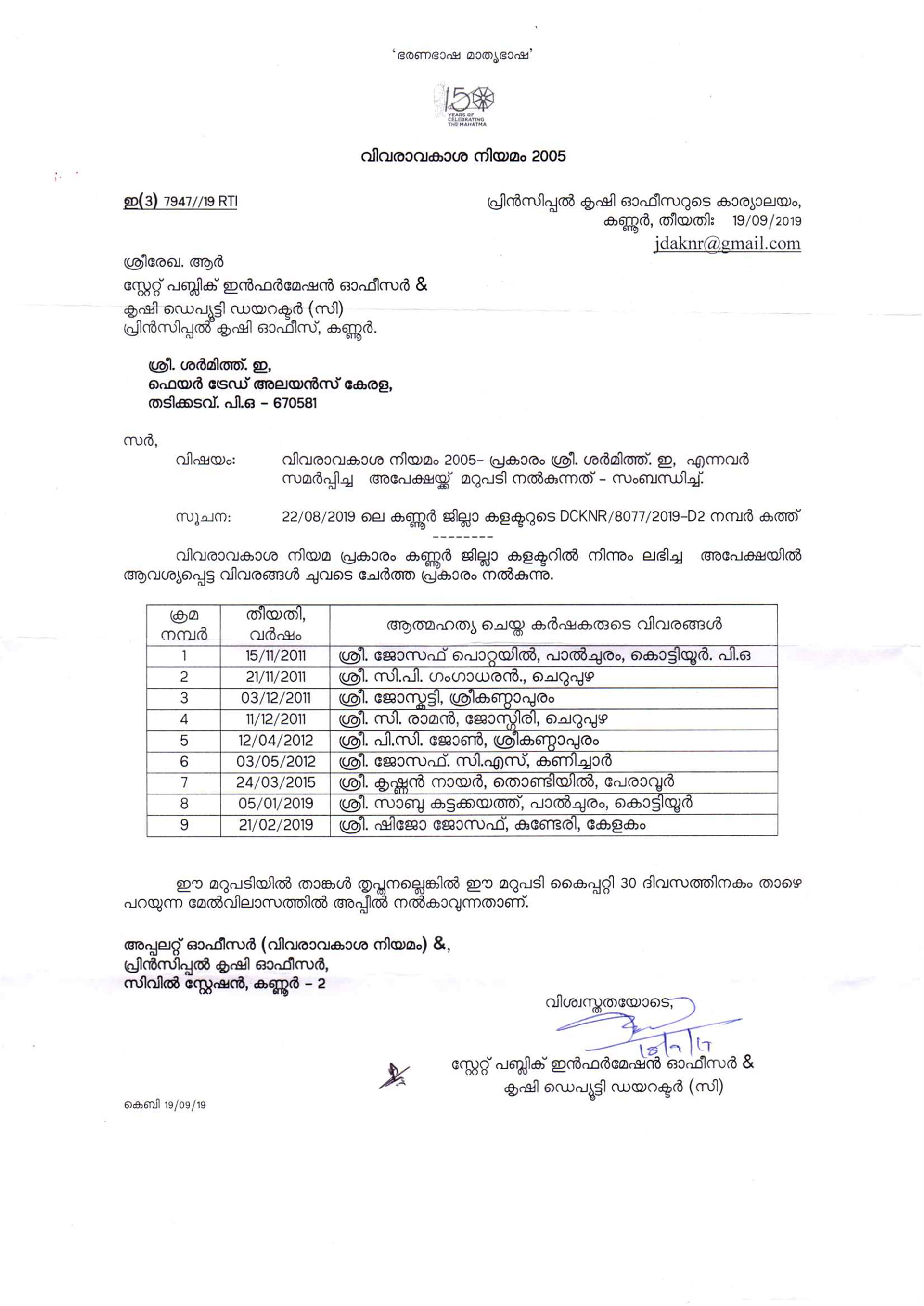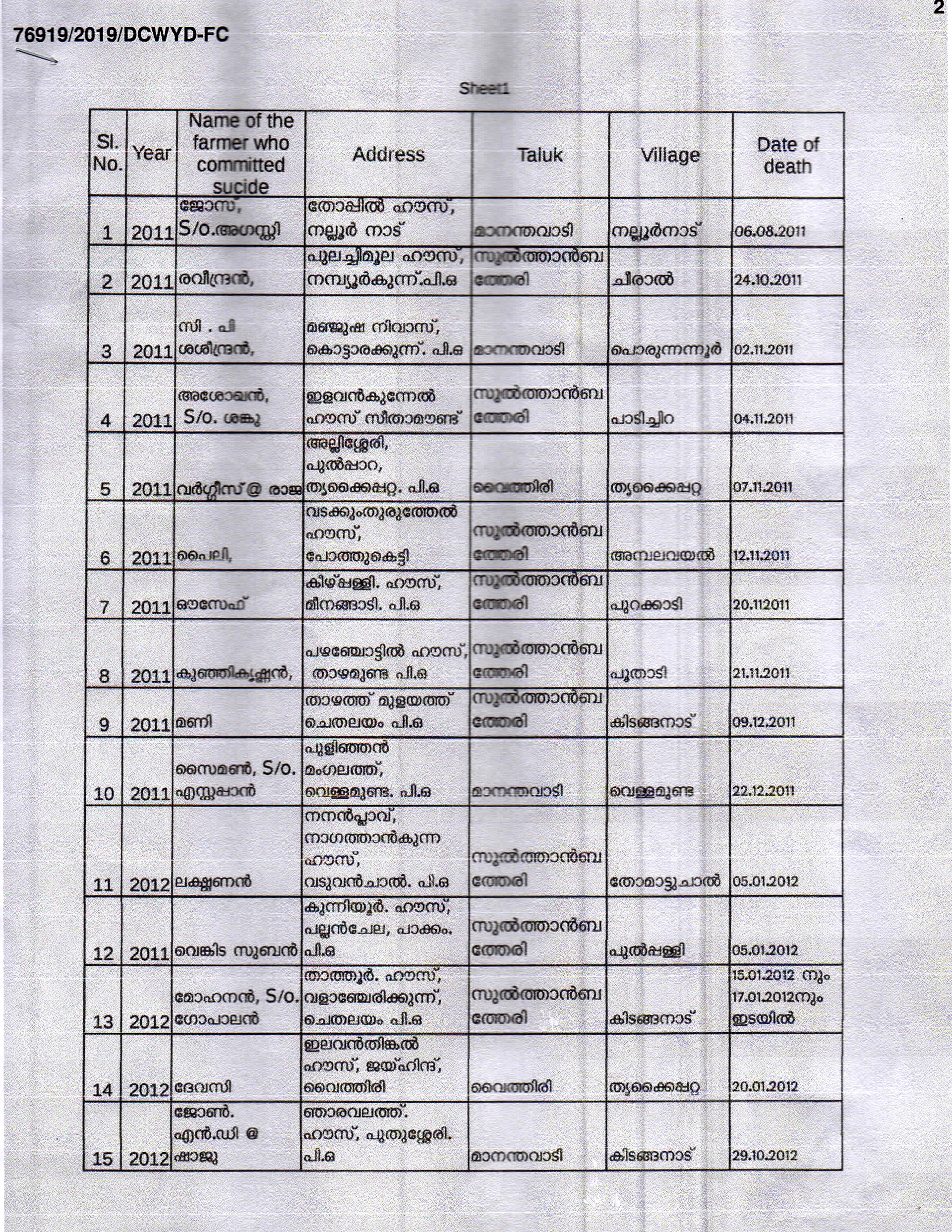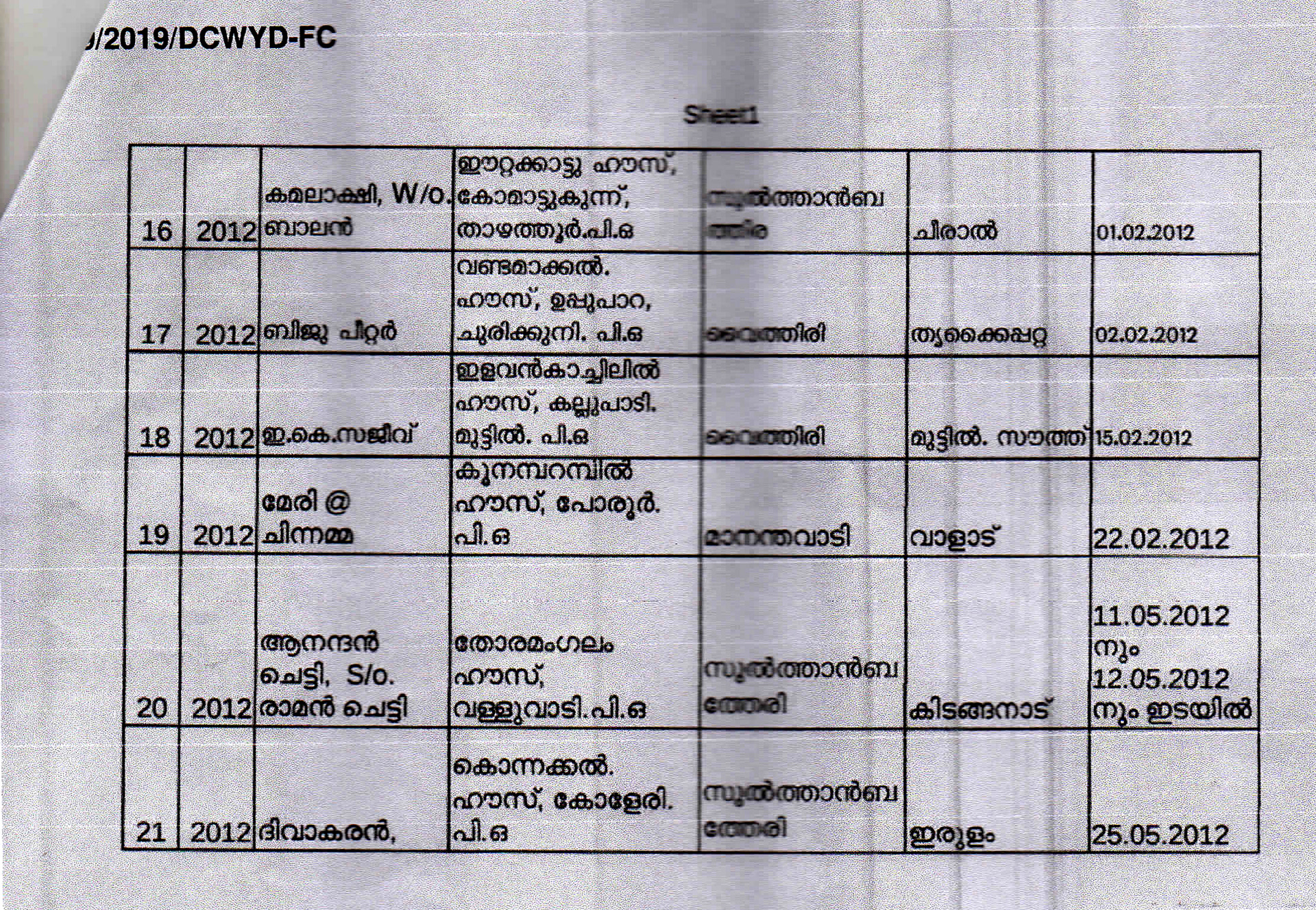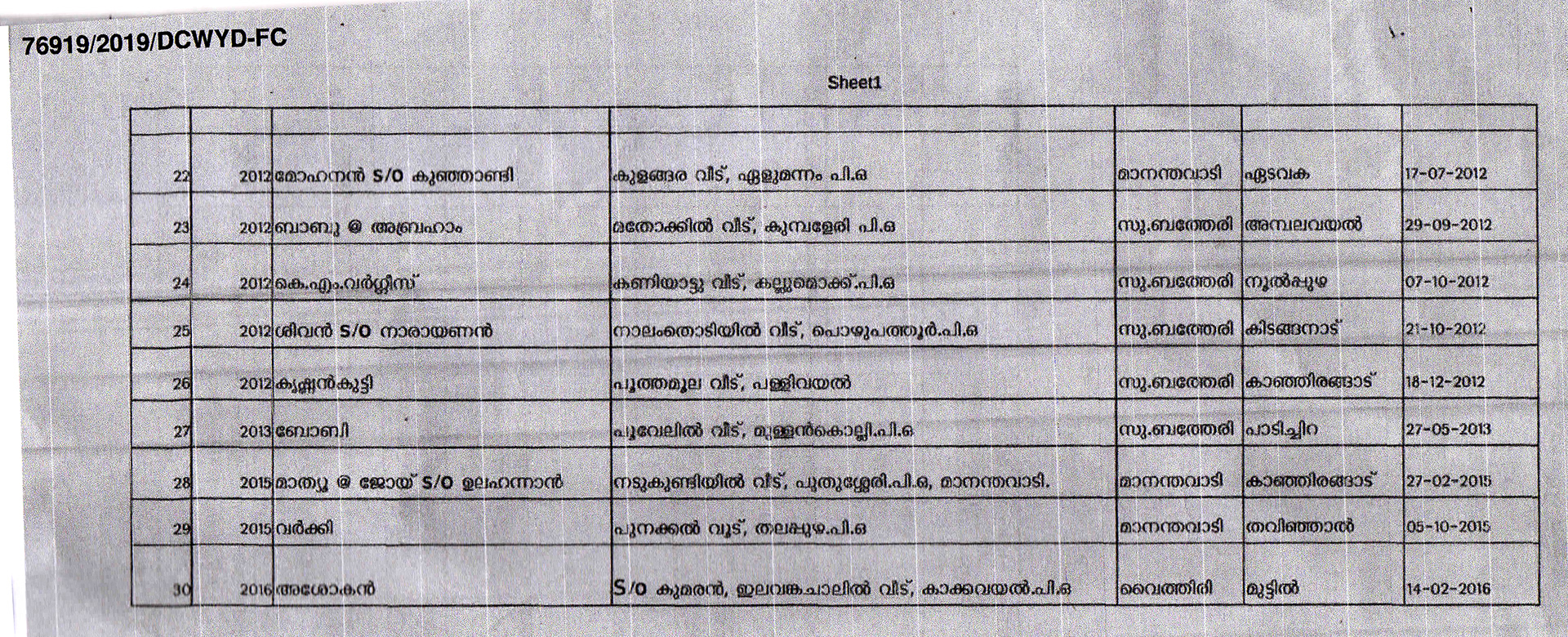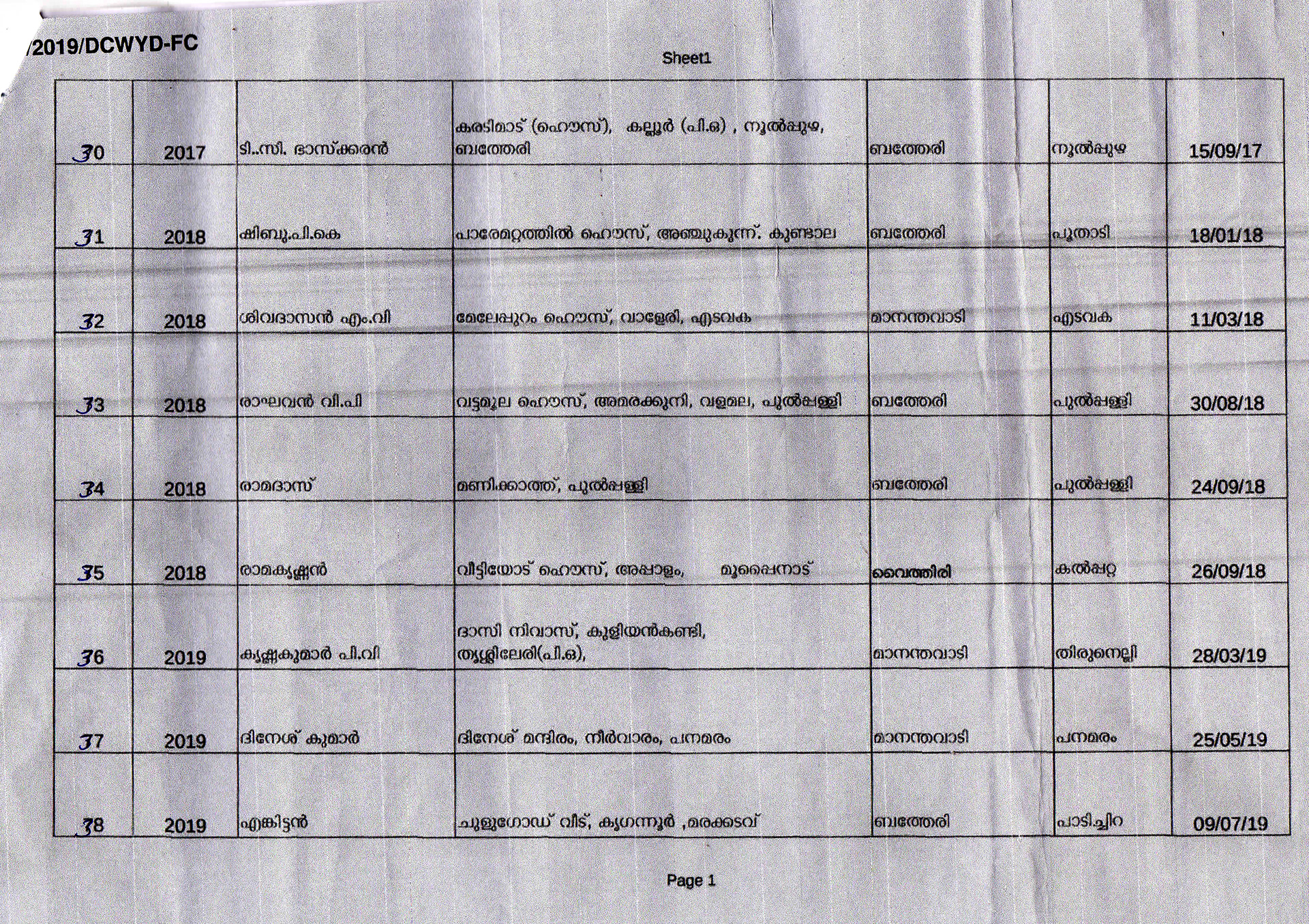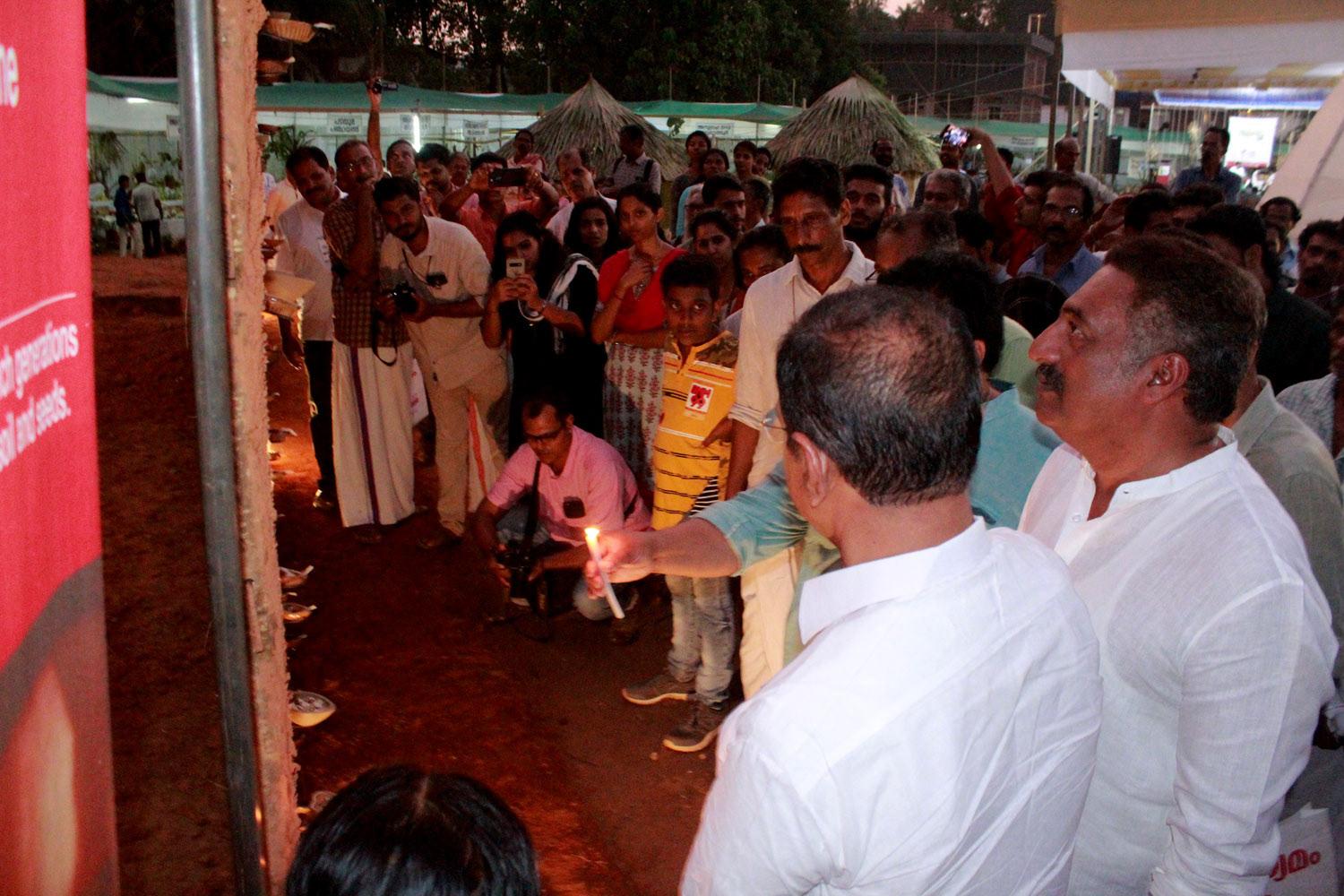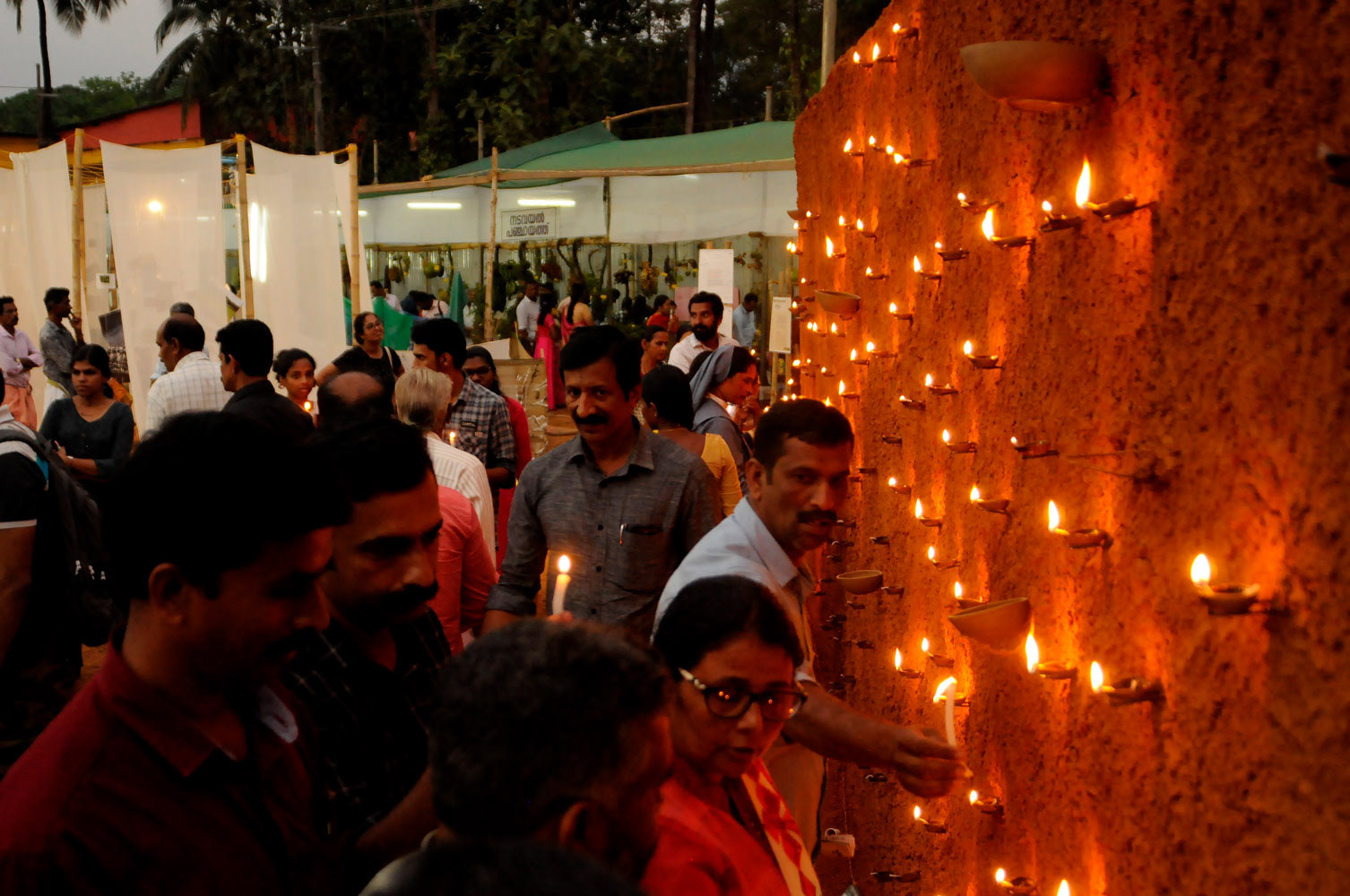 Client-service provider relations have changed our rules of ethics and acceptance. When we work for a client / market, we consider most others as potential clients. So for us a wide range of profit making options do not come in conflict with our morale, as long as it is legally permitted. There we weave a different kind of morale bound by a truth of convenience. Where motive for personal success or profit is taken for granted. We seldom realize diminishing other existences eventually lead to our own fall.
But for a farmer the success is seen in a different relation. Seeds and the soil that the farmers care holds up truth of life. Its sprouts are true. Only when all the conditions are right it can sprout and grow. Farming is alertness and observation. You can see what is going on. The hand and feet that works through it, with or without knowing, preserve the truth of coexistence. We who have developed a taste for seedless produces, how far we need to travel to reach the truth and beauty of seeds. To re-establish the connection between agriculture and the general public, I feel, every citizen before s/he is thirty should spend a minimum of two years in an integrated agricultural land.
Can we hope for a time when the army would diminish and the farmers stay?