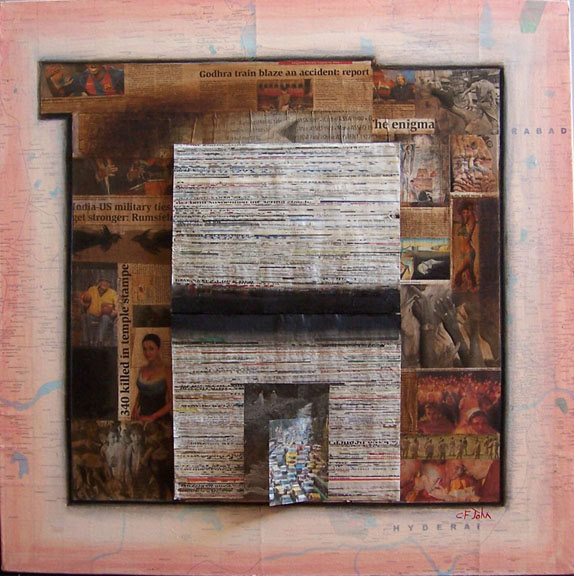 The art work presented for the Arad International Biennial of Art is titled:
persistence of memories – news, texts and images.
Inspiration can come in a split second. C.F. John has captured that fleeting moment in his mixed media work. The artist has interlinked various illustrations, texts and newspaper clippings that are separated in style, time and space. 
The presentation titled the Persistence of Memories, is a journey into time.
Here the viewer is treated to images and clippings that once made headlines. It's a potpourri of events and, like life, integrates aspects of pain and pleasure.
The artwork won the first place in the mixed media category at the Arad International Biennale of Art held in Romania in May. 
Persistence of Memories reflects on persisting memories or memories persisted through the media. The work is a collage, using headlines, news and images collected from print media,
The names of those killed in concentration camps, the Godhra incident and the India-US military tie-up are juxtaposed with Dali's melting clock and the healing touch of Dalai Lama. 
These images are juxtaposed with Aishwarya Rai glamorous photograph, ironic tales of poverty, sports, police lathi charge and candle lit vigil.
Layering of two photographic images creates a mesmerising picture a large stretch of road where a traffic jam is superimposed with an equally large stretch of a mass grave. They are both shot precisely from the same angle, though at different times and by different cameramen.
Such clever crafting is a result of hard work over the last 15 years, when he began collecting newspaper clippings.
photographs, headlines and practically everything that caught his attention in the English dailies. 
When most readers scan headlines as part of the morning routine, John does otherwise. The effort involves a lot of luck and patience. As he puts it. "By sheer accident, you come across varied images shot at different times, which blend beautifully."
It is this "chance juxtaposition that gives John creative satisfaction. And the sensitivity to look beyond the obvious.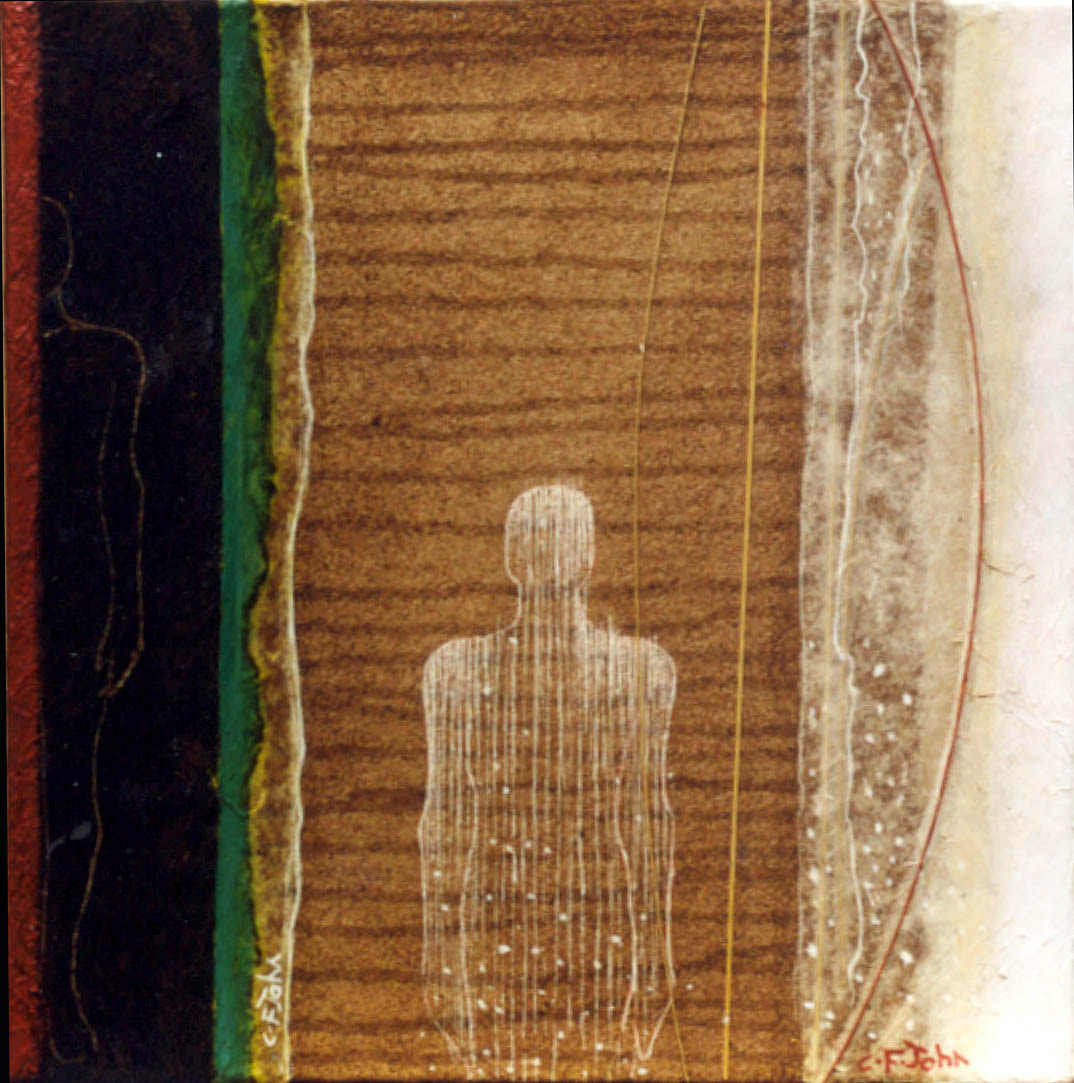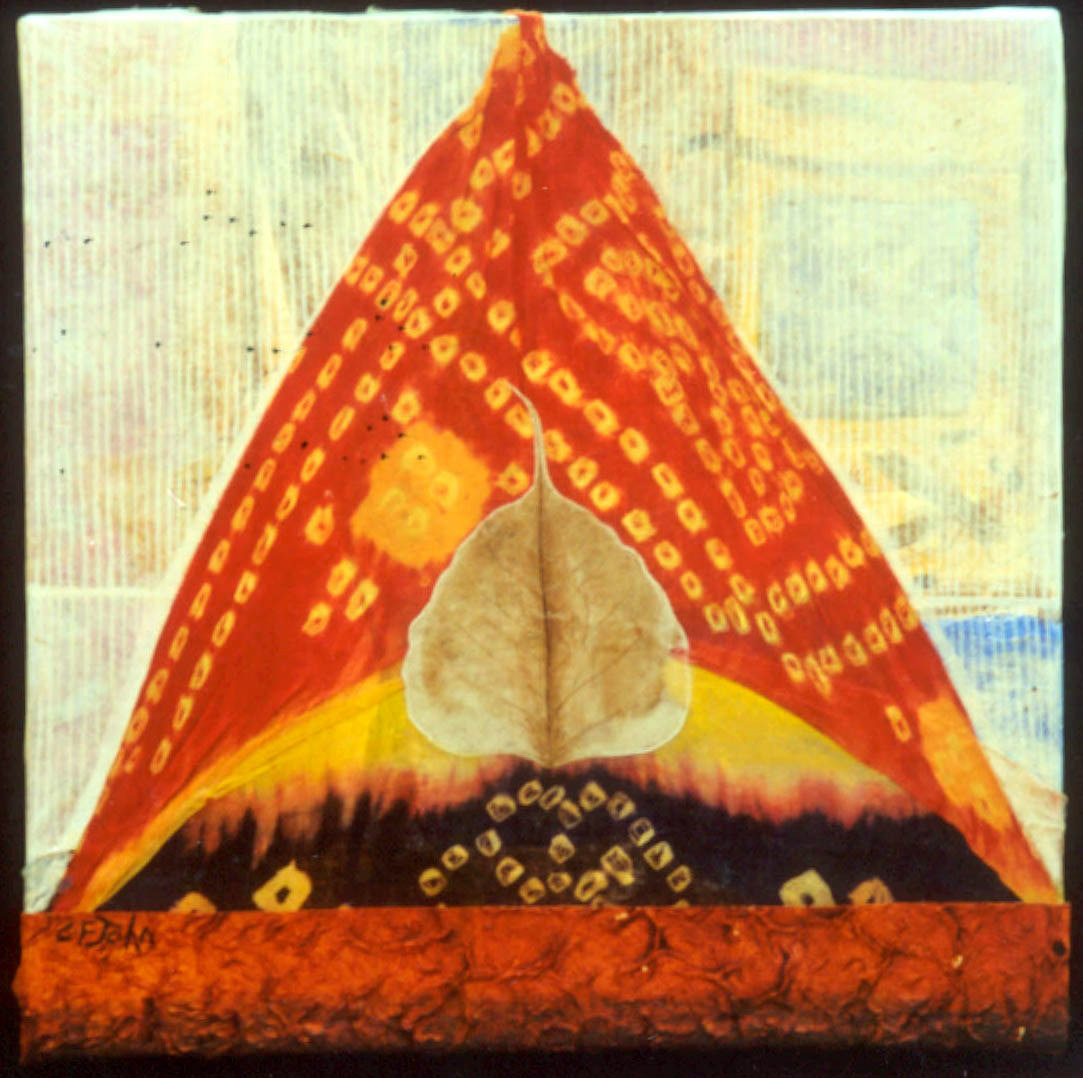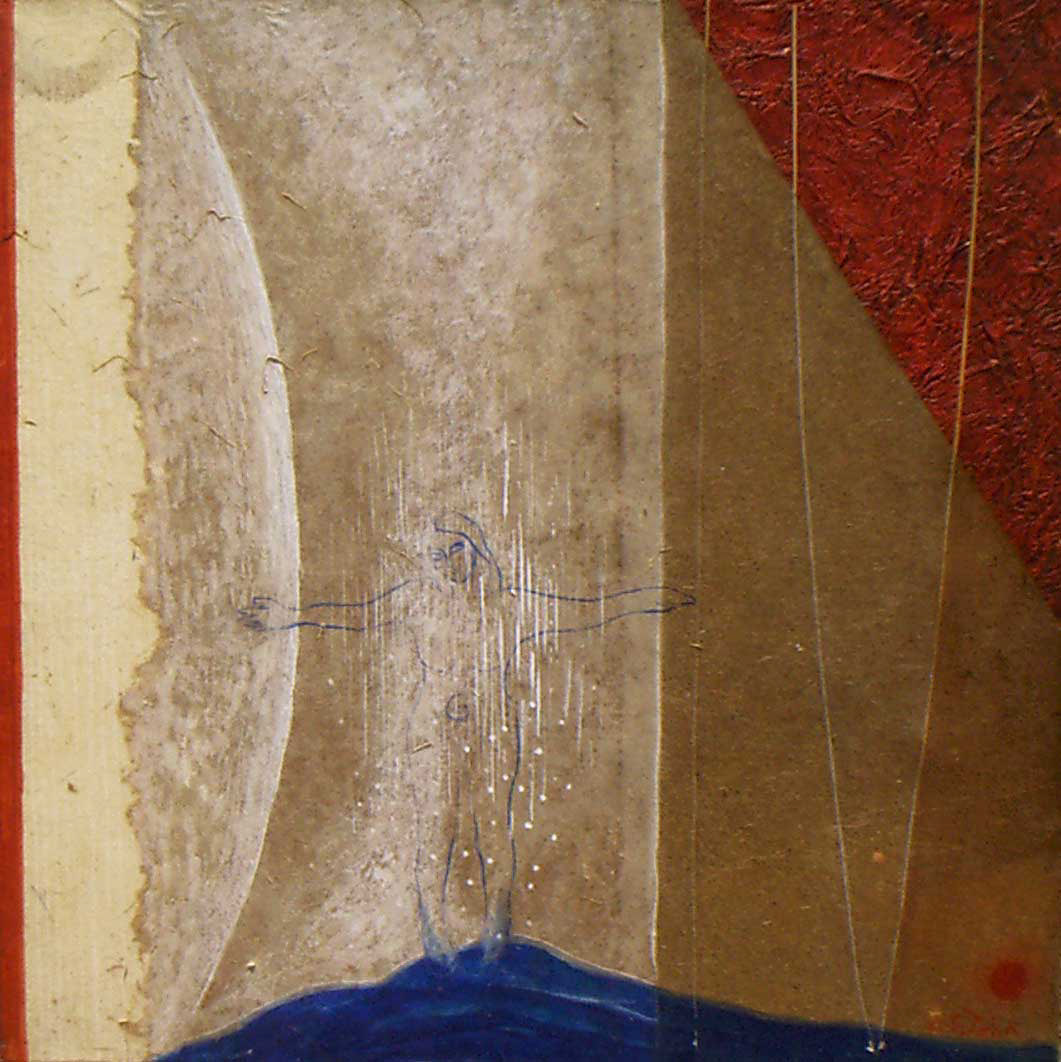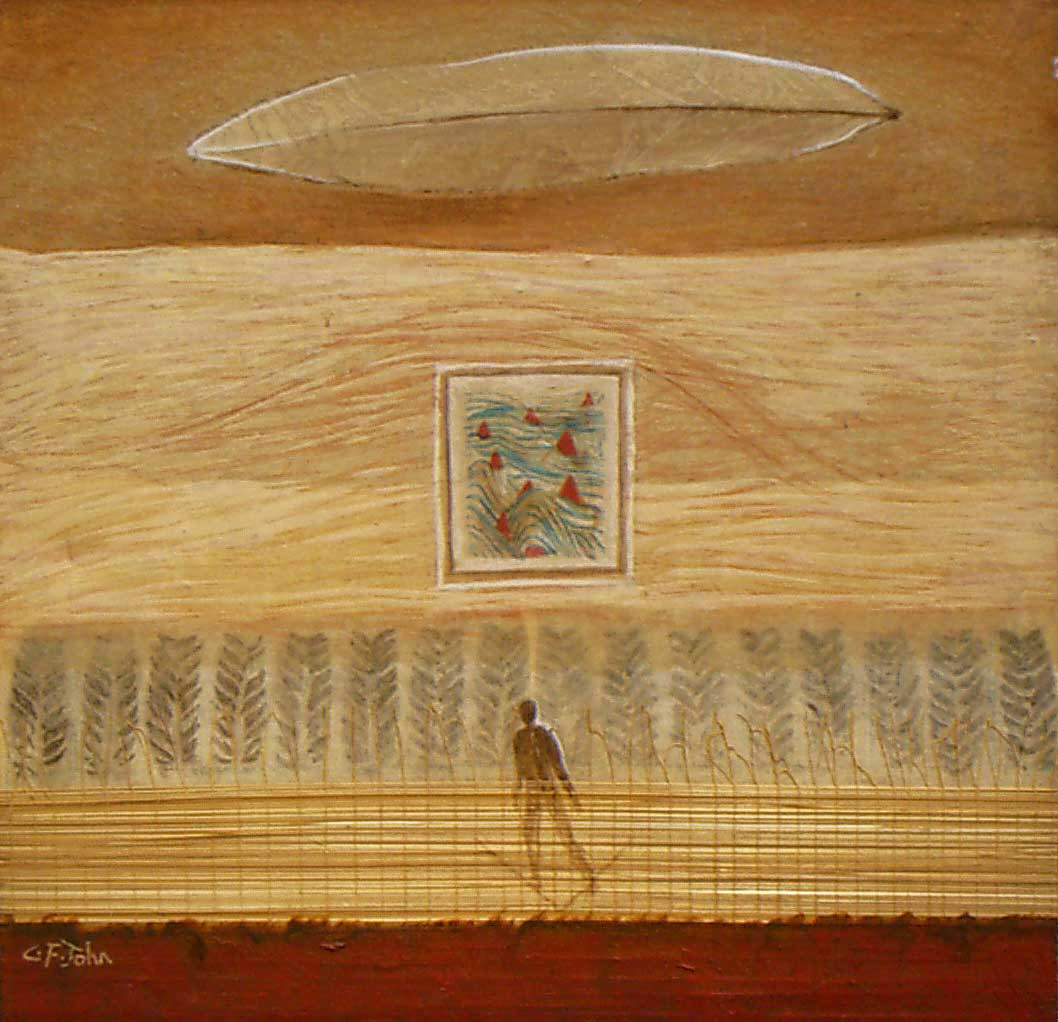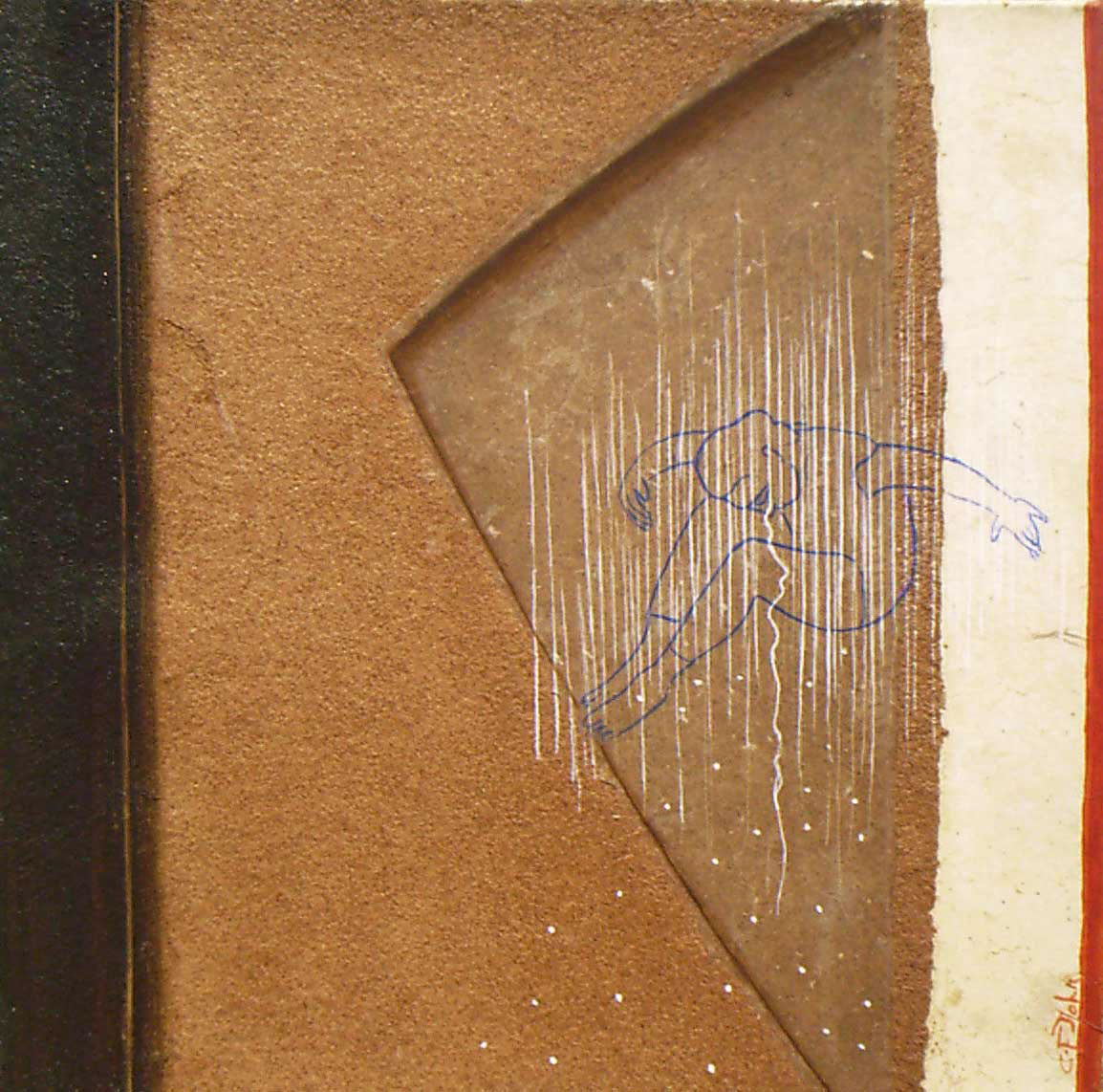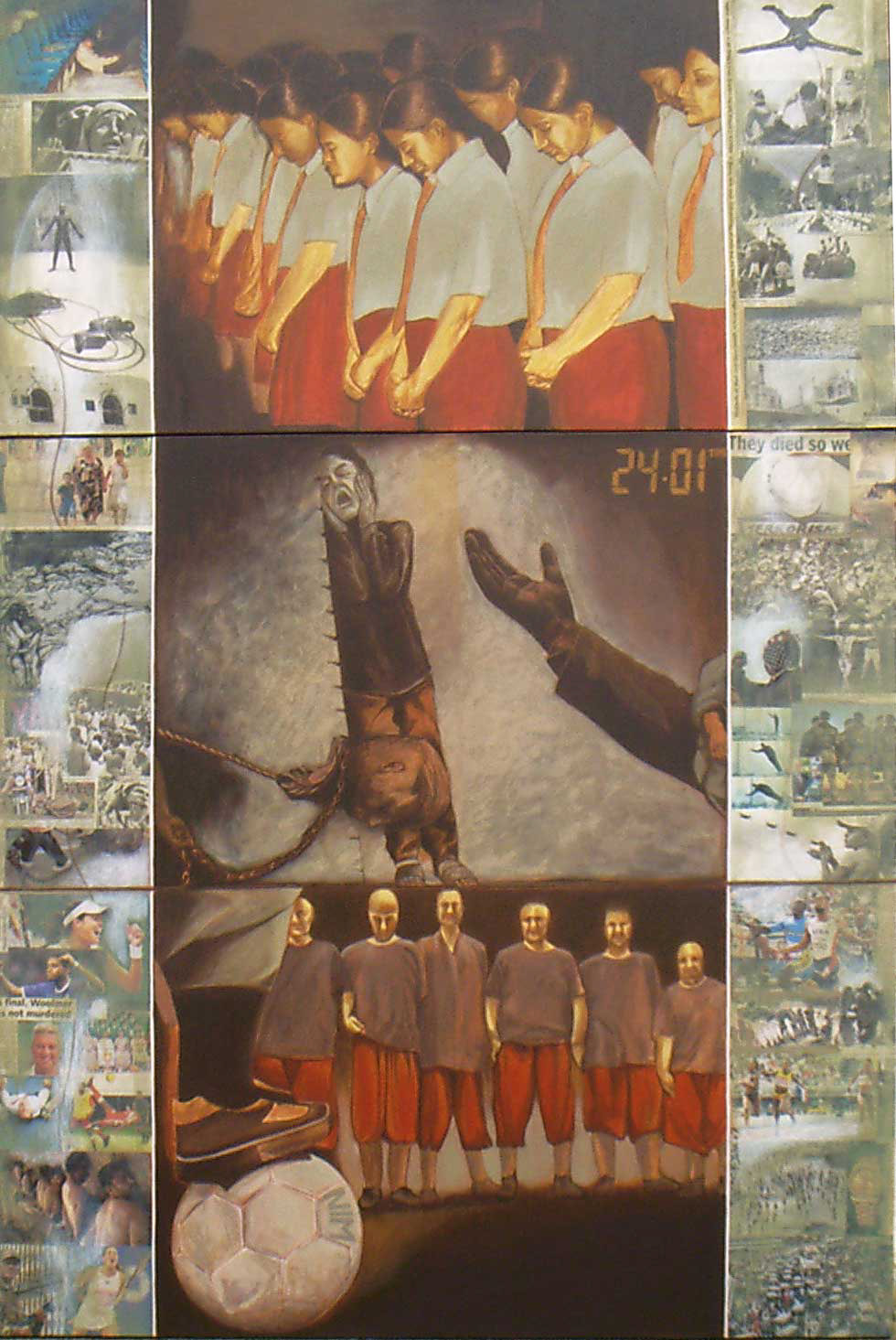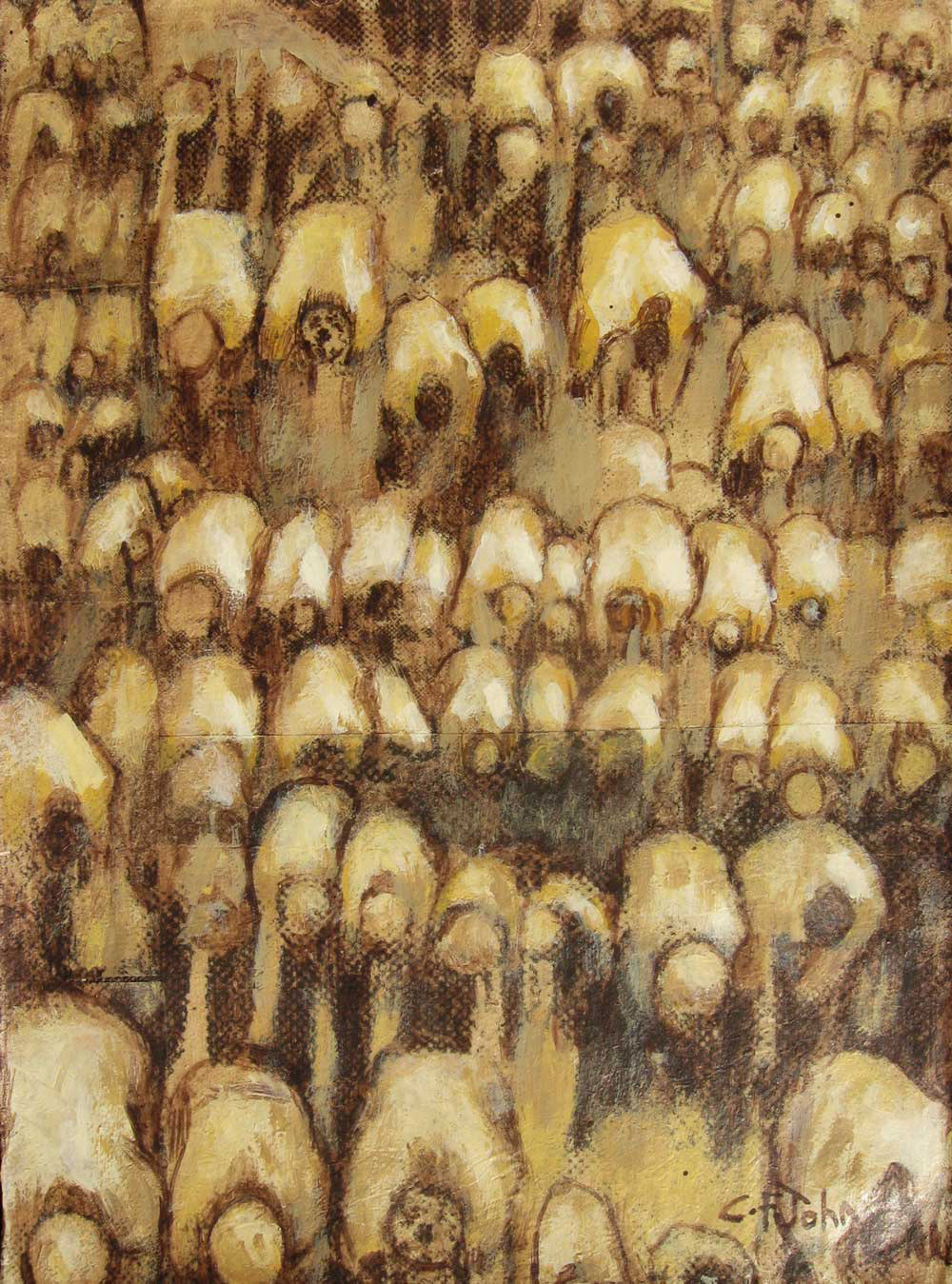 Crossing Hour 24: Dhanajoy Roy, Saddam Hussein and Penalty Kick 
In day to day life we encounter moments that defy the linear progression of time, kindling a non spatial experience that allows us to enter a transcending realm. The persistent desire to enter these realms causes a change in the course of history, either in the lives of the individual, community or state.
In the painting three images are depicted as the central focus: a free kick in a football penalty box with players standing as a barricade; pulling down of Saddam Hussein's statue and its head being dragged; and the students of Well and Goldsmith school of Kolkata offering prayers for the soul of Dhananjoy Roy who was hung in Alipur central jail for raping and killing a school mate. Three moments that defy and define history at the same time.
On either side of the art work are collages using images of persons injured in terror attacks being treated; elephants crossing barricades; the Gulf War and mass burial of war victims; victims from Hiroshima and Nagasaki; images of sportspersons sharing the electric moments of winning games; migrants; art installations etc. These are moments of great significance that constantly alter the way we see the world.