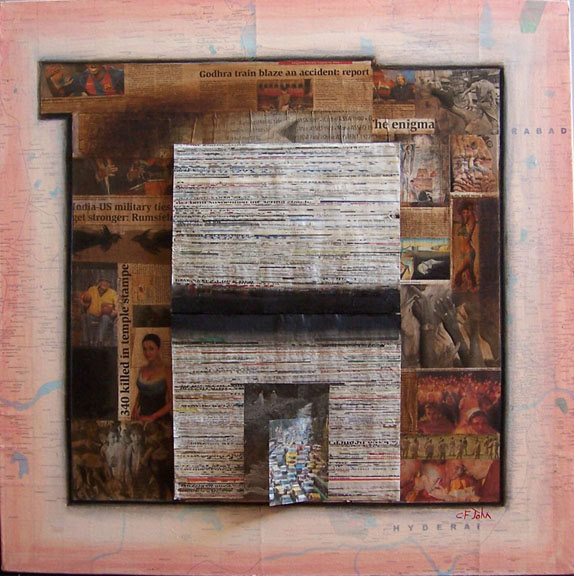 The art work presented for the Arad International Biennial of Art is titled:
persistence of memories – news, texts and images.

It reflects on persisting memories or memories persisted through media.  The work is collage, using headlines, news and images collected from print media.
The selected images and texts ranges from the names of those killed in concentration camp, godhra incident, India us military tie up, Dali's melting clock to the healing touch of Dalai Lama.  All these are spiced/ marinated with Ayshwara Rai, poverty, sports, police lathy charge and candle lit vigil.  The image in the center is created by layering of two photographic images – a large stretch of road with traffic jam super imposed with equally large stretch of a mass grave both are shot precisely from the same angle.