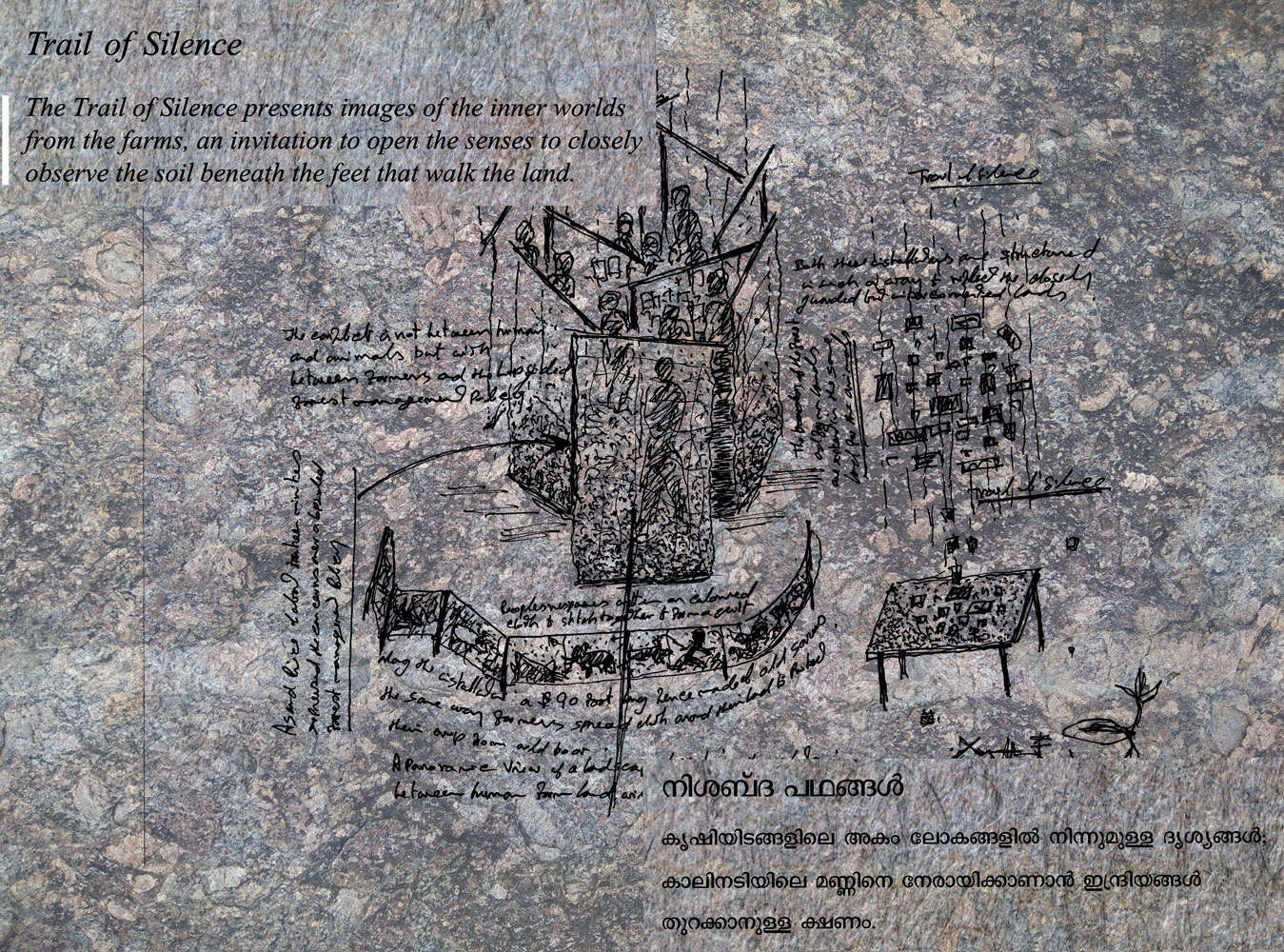 The Trail of Silence was an expression, through words and images, of the inner worlds of the life of a borderless soil, an invitation to open our senses to closely observe the soil beneath the feet that walk the land. It is about a terrain that is vulnerable and stays subject to every element, force and intervention. The visitor moves through this loosely hung fabric to reach the inner spaces.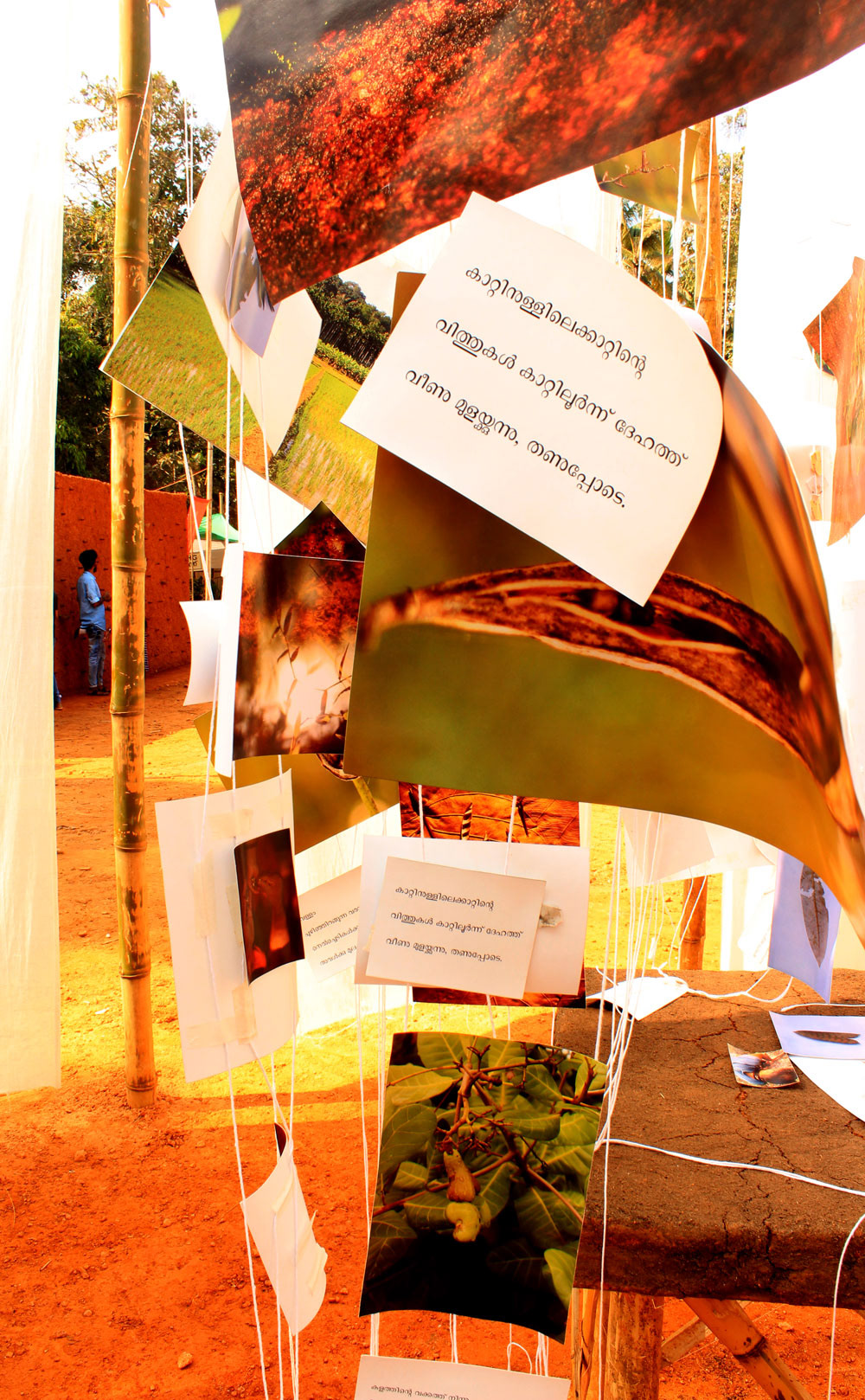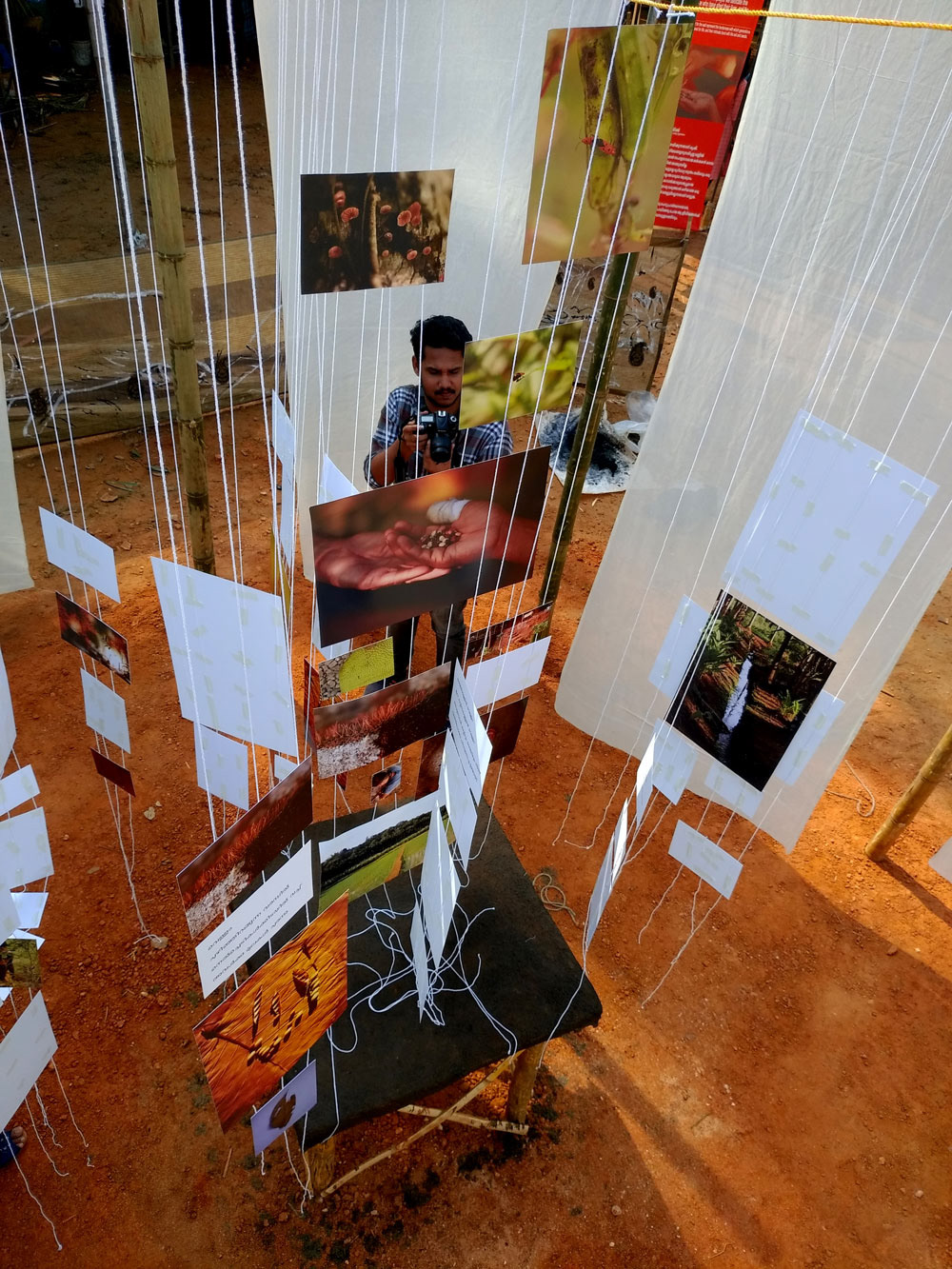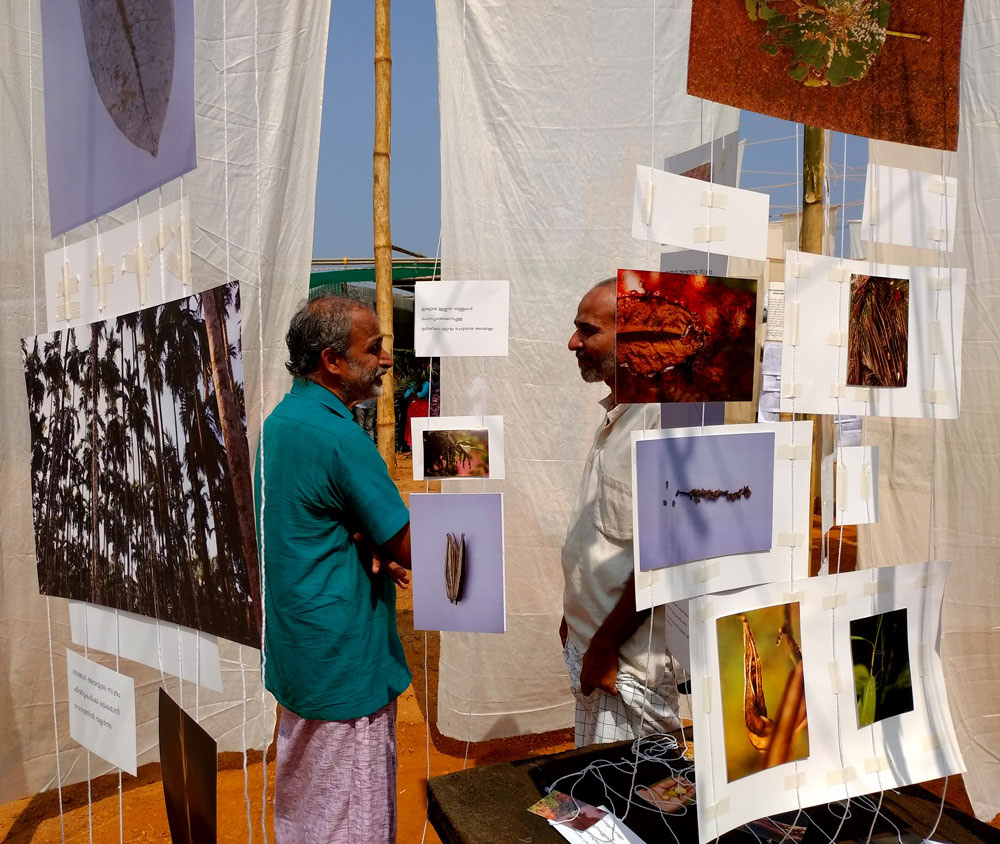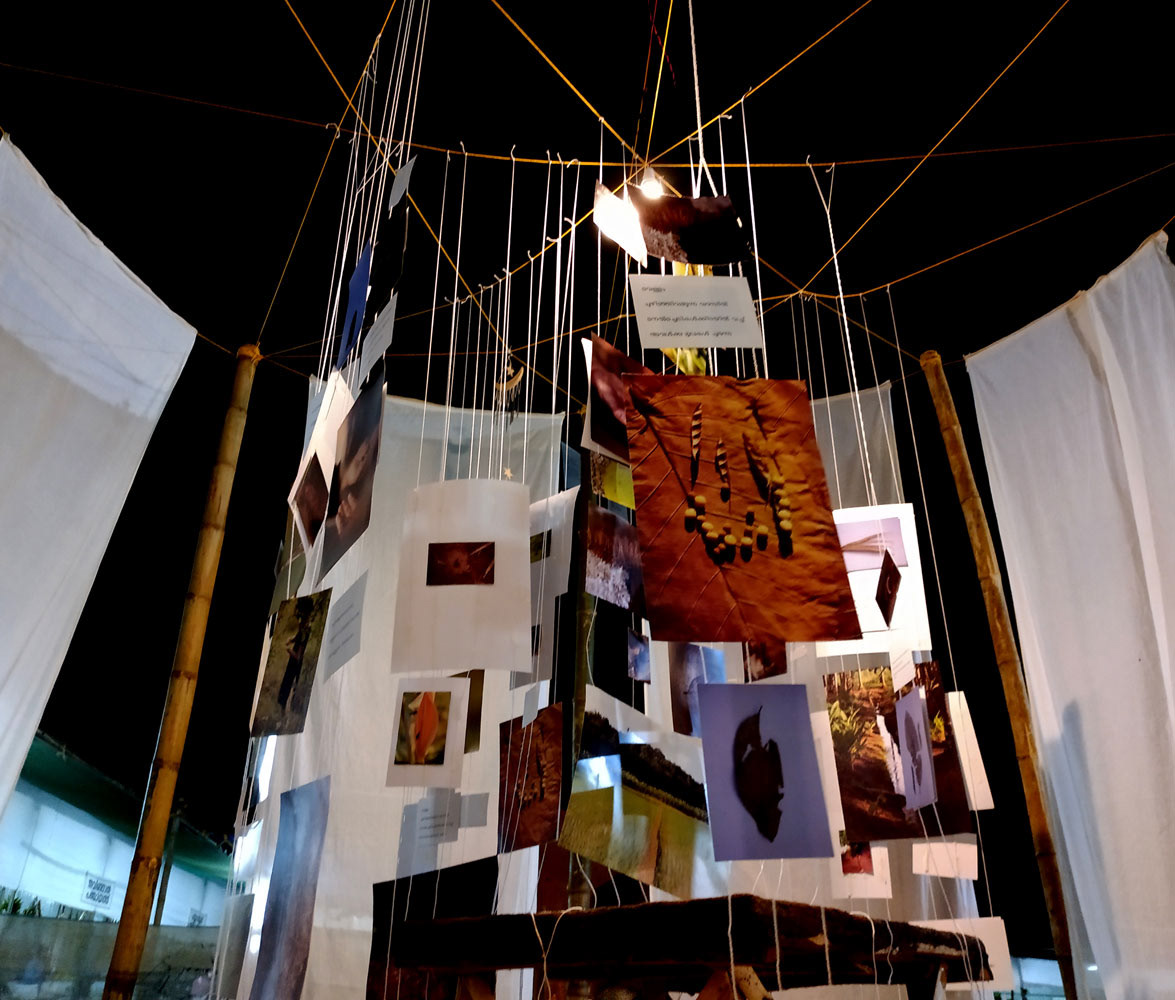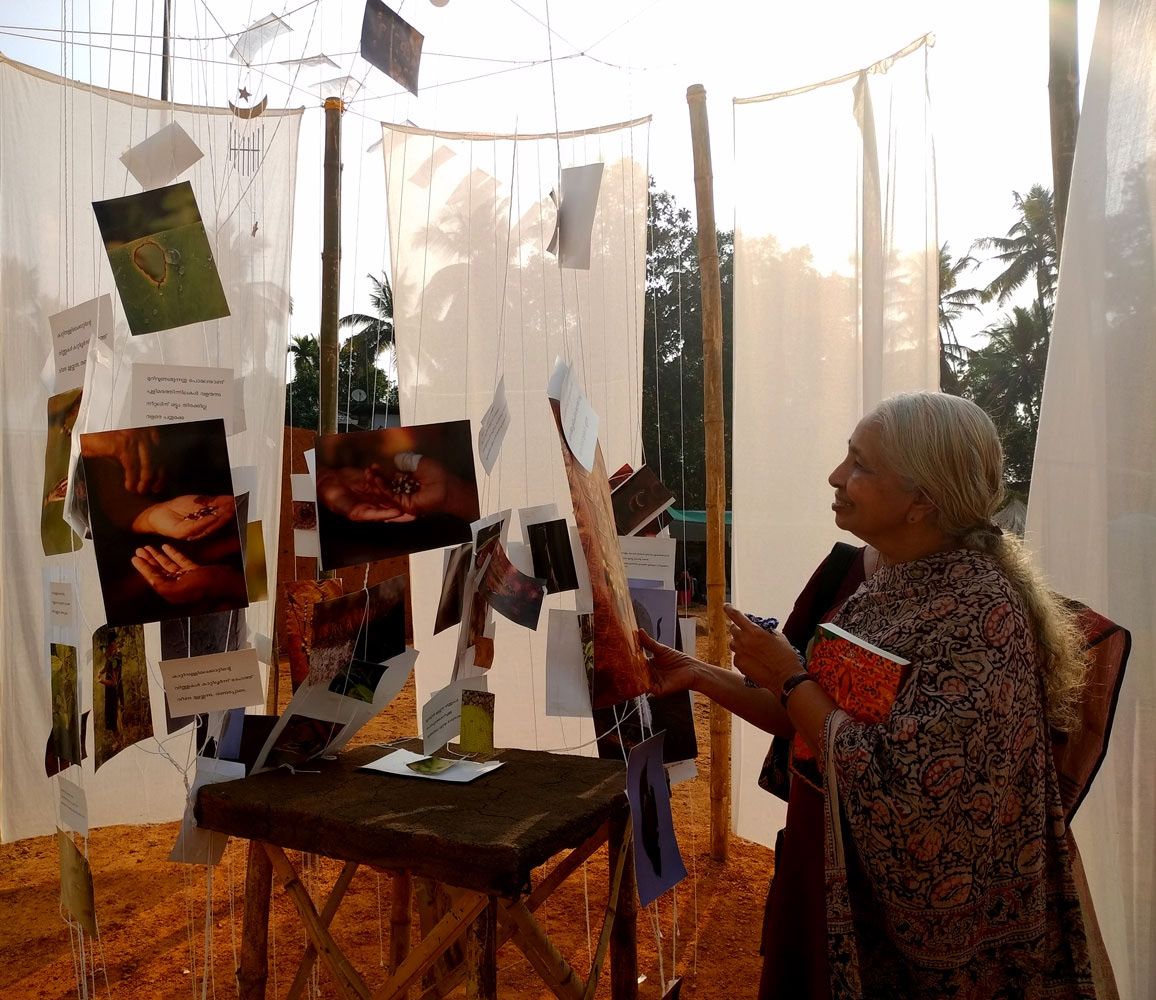 The trails of silence threaded short poems and photographs by M.P Pratheesh
Engaging with homestead farms will help open us to the intelligence and inner working of the small, the insignificant, the formless, things at the edges and that are out of the vicinity. They will all come alive in our consciousness, as fundamental life forces that can sustain earth and life. Where we will find Small and micro ecosystems, and community wisdom on mutual fecundity, food sovereignty, diversity of indigenous seeds and breeds all playing vital roles.